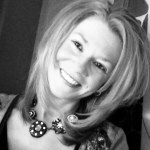 If you're looking for design services and are trying to decide who to work with, your search is over. I needed a design partner to revamp the look of my website (this wasn't something I was about to tackle on my own) and I didn't want just "anyone." I had a lot of ideas and a certain look and feel I wanted to achieve. Melissa exceeded my expectations through every step of the process. Her level of professionalism and creativity are more than impressive, and the collaboration tool she used made the project flow seamlessly from beginning to end. She was patient, answered all of my questions and provided creative ideas to make my site function the way I envisioned. My new blog embodies who I am and what I stand for, and I'm beyond thrilled with Melissa's work. I recommend her without hesitation to anyone looking for a professional and one-of-a-kind website design completely tailored to you.
Sara / Bitz & Giggles (Launching Soon!)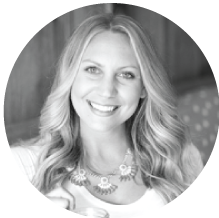 Melissa is one of the most talented and professional designers I have ever worked with. Her creativity, precision, and attention to detail are just a few of the reasons why I chose and will continue to work with her. I couldn't be more happy with the way my new branding and web design turned out. The entire process from start to finish was seamless due to her great communication skill and organization. If you are looking to revamp your site or rebrand, I 100% recommend Melissa Rose Design! She is amazing!
Lee / Fit Foodie Finds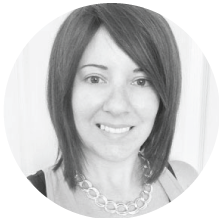 Melissa was a DELIGHT to work with! I never had to wait around, wondering when my proofs would get to me or when a request for adjustments to the logo or design would be completed (not that I had many - she was spot on from the start!) as she ALWAYS had them completed on the date she said they would be completed. The entire process was a breeze and I'm so SO happy with my new design and logo. LOVED working with Melissa and I will totally use her services again in the future!
Julie / This Gal Cooks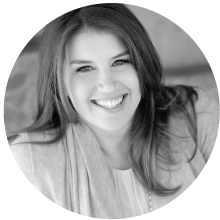 I cannot say enough about how wonderful it was working with Melissa! Aside from being incredibly talented and creative, she was the absolute pinnacle of professionalism! Melissa was able to bring my ideas for rebranding - including a new logo, web design and new business cards - to life in ways I couldn't have even imagined... She was patient with my requests for even the tiniest edits and brought fresh and innovative ideas to the table. There was not a single thing that wasn't exactly as she had described it, and everything was done on time as outlined in the schedule of completion that we had agreed to. From start to finish, Melissa was a pleasure to work with and exceeded my expectations!
Jamie / Jamie Krug, Author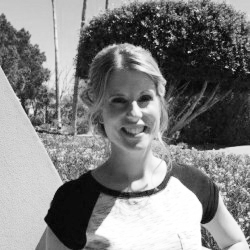 I was looking for a fresh look for my blog design and heard about Melissa's site and the wonderful work that she has done. I couldn't have asked for a better design! Melissa far exceeded my expectations and was extremely professional to work with. She laid everything out so that I knew to expect, and listened to my thoughts and feedback to implement a design that reflected my personality and blog. Melissa worked in a very timely manner and always kept me up-to-date with everything that was going on. I cannot say enough nice things about Melissa Rose. Her blog designs are absolutely gorgeous and I am thrilled with the gorgeous, new look that she has given my site. I would work with Melissa Rose again in a heartbeat!
Gayle / Pumpkin N' Spice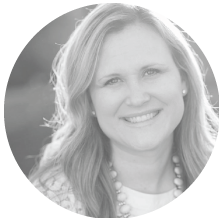 I love my new logo and design and Melissa is so great to work with! From start to finish, she was the consummate professional and made everything so straightforward. Her initial questionnaire helped me sift through my goals and she was very organized and timely with deadlines and response time. Most importantly, I'm so impressed with what she did with my design. She is so creative and talented, and she combined several elements that I liked and it's so much more clean and professional now. She also helped make the Blogger to Wordpress transition seamless,which I so appreciated because I was nervous to make that switch. The new design and Wordpress have made such a big difference, I only wish I had found her and done it all sooner.
Debby / Time to DIY
More Happy Clients
"I wanted to start a blog but had zero blog designing experience. I started looking for a designer to assist me with my blog and found Melissa Rose. It has been a pleasure working with Melissa from my first contact until the job was complete. Melissa took the time to listen to what I was wanting and went to work to produce exactly what I had imagined my site looking like. Melissa is a true professional who is easy to work with and will do what she says. Melissa kept an open line of communication with me and completed the site on time. With out much experience in website design I learned that not all blog design company's, no matter the size, are capable of providing a desired finished product. Melissa was able to not only deliver on her work but did it on time and with ease and no worry on my part. I would recommend Melissa Rose for your website and blogs needs. I will definitely be using her for any changes I may desire in the future." – Liliana from 3 Plus 3 is 5
"I asked Melissa for a design that was "clean, classy and chic." Low and behold, within just hours of installation I already had comments from readers describing my new layout with those exact words! Melissa magically captured the image I had in my head, and transformed it onto my new blog. Melissa was patient, kind and courteous every time she'd send me a new proof and I found a little detail or button I wanted her to implement. If my words aren't enough to convince you, I'll let the numbers speak for themselves- literally within the first twelve hours of having my new design live I jumped up about 20 followers. You're not supposed to judge a book by its cover, but nobody ever said you can't judge a blog by its design. I would absolutely recommend Melissa to any blogger who is contemplating getting a new design. If you're like me, you're on your blog for numerous hours a day, why not make it looks its very best?" -Taylor at The Daily Tay
"Melissa was amazing to work with on redesigning my blog format. She listened to all of my ideas and was very patient and collaborative with me (and all of my questions 🙂 ) to create my new design. Everything was completed in a timely and professional manner. I can't say enough good things about Melissa and how easy she made the process for me." – Nicole from Nicole to the Nines
"This is my second time working with Melissa and every time is a pleasure. She is so easy to work with – she's smart, professional, so sweet, and always on point. She takes every little detail into consideration and really works to create the perfect design. She also has extensive coding knowledge and has been able to help with so many design questions that have just been elusive to me. I definitely plan on working with Melissa again in the future!" -Niki from Glossy Blonde
"I have absolutely loved working with Melissa! This was the second time that she's designed for me and I'm sure it won't be the last. She is professional, experienced, savvy and pure pleasure to work with. I am beyond happy with her level of service. My new website looks better than I imagined and I couldn't be more pleased. Working with Melissa, you'll find that she is a true creative talent and is invested in your web design…as if it were her own. She took the time to explain everything and made sure I was happy. I appreciated that she always responded at lightning speed to any little questions that I had. I was also so impressed with her precise schedule that she kept. She delivered exactly what was promised…a one-of-a-kind web site that reflects me 100%! Thank you Melissa!" -Ashley from Tres Ashley
I am thrilled with the design Melissa created for my fashion blog! Melissa was an absolute pleasure to work with. From her initial design proposal to the final product, Melissa was professional, enthusiastic, extremely helpful, kind, and responded quickly to all of my questions(and there were lots!). Above all, she sorted through all of my many different ideas/thoughts and designed a look that I love while giving me great advice along the way. I would definitely work with Melissa again and highly recommend her!! – Josephina from Josephina Collection
"If you are in the market for a blog designer, I highly recommend hiring Melissa! I had this vision in my head of what I wanted for my blog. Melissa took my ideas and ran with them! My requests were a little different than most, so I was hesitant to give over my design ideas to a designer. Luckily, Melissa understood my unique requests and fulfilled my vision. I'm so grateful for her services. She's so very helpful!" -Kylie at K&Camera
"Melissa is a tremendously talented designer and businesswoman. She's professional and enthusiastic. She stands apart from other designers because she offers her clients a vision that accurately represents her tremendous ability to listen to them. The way Melissa designs is not just about, "What colors do you want on your website?" But rather, it's about creating a symbiosis of feeling and aesthetic, and for that, she is truly, truly gifted. Melissa constantly delivered, each time exceeding my expectations. What I appreciated about Melissa's approach was that she sought to educate me and inform me about the process along the way. Other vendors that I've worked with didn't want to answer my questions, but Melissa actually anticipated them, and provided resources for me ahead of time. I've worked with tons of vendors both professionally and personally, and Melissa is certainly at the top of my list to work with. I'm excited to work with her now…on our third project together! She has my esteemed endorsement and respect." -Michael at Mademoiselle Michael
"First impressions count. That's why I decided to invest in a total blog redesign. I hired Melissa because her rates are fair and her portfolio is stunning. She was friendly and professional throughout the entire redesign process, even assuring me that I wasn't being a clientzilla (even though I totally was…a nice one though!). I had a clear vision for the design I wanted, and Melissa really brought it to life. I couldn't be more pleased with the final look! Since the launch of my redesign, my number of followers and page views has grown considerably. I'm so excited that Melissa has expanded her services and am looking forward to working with her again in the future" -Tiffany at Tiffany Leigh Interior Design
"When it was time to get serious about blogging together, we received a great recommendation from Kara's sister-in-law, Elizabeth, who has a local food blog in STL. We were thrilled with Melissa's portfolio and even more thrilled at how reasonably priced she was for the talent we received. She was very accessible and interpreted at our needs and design perfectly. We are beyond happy with the outcome of our blog. It's fresh, modern and fun, exactly what we asked for." -Melina at Edit KC
"I was so happy when I happened upon Melissa's site and saw that she offered web design. I contacted her and gave her an idea of what I was looking to change. When she sent the design proof for me to look over, it was as if she has known me forever. Melissa is so talented, being able to develop ideas that are customized and personalized for each client. She has a great sense of style and knows what is current. I would highly recommend her services to anyone thinking about redesigning their blog!" -Elizabeth at Eating Local in the Lou
"I stumbled onto Melissa's blog via Pinterest and am so happy I did! I was just setting up a new blogger blog and was dreading spending the days and days of researching coding to get it even close to what I envisioned. I have had a poor experience with an established graphic designer before so had my fingers crossed when I hit the order button for a full blog redo with Melissa. It must have worked! Or more likely Melissa is a smart, motivated and talented person who provided me with a gorgeous blog and exceptional customer service along the way." -Jill at A Beautiful Mess of Chaos
"Working with Melissa was one of the best blogging experiences I have had to date. She took my vision of a simple, colorful, vintage, clean layout to life. She is prompt, detail oriented and an all around sweet and talented person/designer." -Meg at Sweetly Complicated
Melissa was such a doll to work with! She was very quick to reply to emails and was willing to work with me on a few design changes I wanted on my current blog design. She took the current look I have, and matched her new designs perfectly. I was so impressed with her abilities and her willingness to work with my current design! I love all the little changes Melissa made to my blog and I cannot wait to work with her again… next time, on a whole new look! I would highly recommend Melissa Rose Design to anyone looking for a blog update!" -Nicole at Bloom
"Working with Melissa was one of the best blogging decisions I've made. On top of being an absolute sweetheart, she is SO talented and caring in her design process. From incorporating my love of travel in my header, to incorporating my love of writing into my side bar with beautifully detailed feather quill pens, she created a blog design that matched my personality perfectly. She took everything I said in my survey and truly made a work of artful simplicity that I am proud to display. I'm so glad I had the opportunity to work with Melissa, and I would recommend her to anybody considering her blog designs. In other words….SERIOUSLY, YO! This girl ROCKS." -Carley at Findingravity
Having been on Blogger for two years I had always done my own layout and tweaks so I was apprehensive about having someone else do it. I was worried about being a tough client, being so picky about the way I wanted it to look. Melissa sent me a little question/answer to get a feel of what I wanted and I was so surprised she nailed what I had envisioned her first try with only very minor tweaks. She was prompt, professional, and very pleasant to work with. She was super committed to creating exactly what I wanted and totally got it! I can't wait to work with her again on my next layout." -Jessica at Freckled Mama
"After doing my own blog designs for about a year, I wanted something a bit more 'modern' and fun. After stumbling upon Melissa's blog, I knew I wanted her to do a complete blog makeover. Melissa is so easy to work with, and makes the whole process a lot of fun. With just a few [but very specific] ideas, Melissa completely transformed my blog into something that I'll admire and love for a long while. Her talents are endless, and I know that any potential client would be more than privileged to have Melissa design their blog. I highly recommend Melissa for all services." -Meghan at Shine On
"As bloggers we pour a lot of time and personality into our posts. We want the look of our blog to be a representation of ourselves as well, like you would your own home. So, to say I was a difficult customer would be a bit of an understatement. I was slightly vague with what I wanted, second guested myself, and was indecisive. Melissa is so accommodating, focuses on every detail, and truly wants her customers to be happy with the look. I had "shopped" around for a while and I couldn't find a single design studio that would provide the quality or personalism that Melissa provided for such a great price. She created a one of a kind design that was cohesive from the header to the icons. This is just what I needed to give my blog a new fresh look and bring back a renewed inspiration for my writing." -Jordan at Southern Hospitality
" I was beyond excited when I came across Melissa's blog and noticed she did web design. Being a new blogger, I had to have a fun, creative, eye-appealing blog layout to attract my followers and I am so glad I turned to Melissa to help me out. She turned up blog upside down and created a design more than I could have wanted. She made my blog, me!!! Melissa is great to work with, highly talented, and made the re-design process go smoothly. I highly recommend Melissa.. I can promise you will be as happy as I am." -Abby at The Devine Family
"Melissa, I can't thank you enough for making this such an easy and fun process. Your response time was phenomenal, and I absolutely loved working with you. You listened to me, understood me, and made my look just what I wanted. I'd highly suggest your talents to everyone. I sincerely appreciate all that you have done. Thank you!!" – Tricia at B'more Girlie